When I lived there, I tended to postpone to see some important architectures, because I felt like I could go any time I wanted. This is little ironic because although when you go to a travel, you become like a starved dog to see anything there, sometimes you do not know anything around you.
Thus I missed lots of things there. I could reset myself in this time and see things from different perspective also.
Yoyogi 2nd Gymnasium
Kenzo Tange, Tokyo
This reminds me Oscar Niemeyer's in Brazil for some reasons. >>symbolic/city/dynamics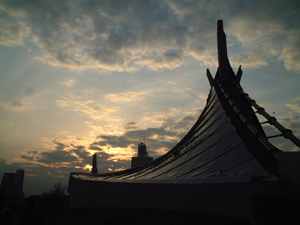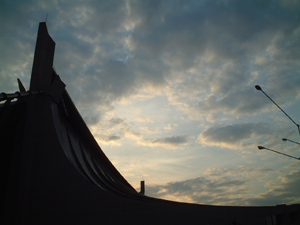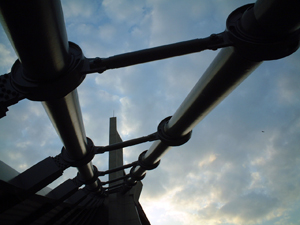 Tokyo International forum
Rafael Vinoly, Tokyo
I always looked at this from outside before, it was first time to go inside. I was thinking about this gigantic structure, however, it seems unclear and little surplus for me. And also the circulation in the glass volume is not well designed, it was quite beautiful building though.
Villa Moriyama
Ryue Nishizawa, Tokyo
This house is consisted from 10 cubes in the site, allowing some flexibility for the different situations. Openings are deliberately determined according to the relationship to the next cubes, and the plants on the ground helps controlling the distance and zoning of the each terriotory. It seems very positive (in another words, otherwise it's impossible) to bring the quality of living outside to inside, as a whole it keeps adequate area, still very minimam though.. Anyhow It was completely new experience for me in this extreme house.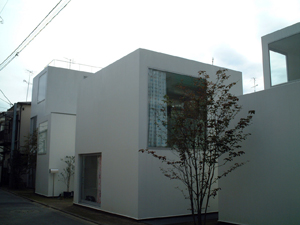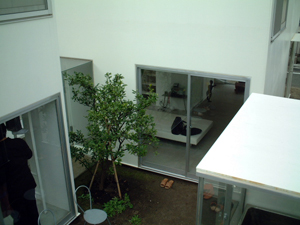 Low ceiling height like my high