There have been nothing special to write in these days. But due to
some criticizm
to this blog, I will try to upload as much as I can, and also write in English to be familiar with some friends in Chicago.
Only few complains come up to my mind..
Except Tuesday, everyday I work at the office, do not feel like a student. What I hate now is that I should rely on the absolutely unreliable
CTA
subway and have to work 20minutes from the station everyday,that is, fucking cold sometimes in the darkness around midnight. And I also have to transfer the train, and more or less 20 people money begging people in front of the firm while I am smoking there. Machintosh does not support many software especially Autodesk which is very crucial for my thesis and work...etc.etc...
Thus some of the solutions for them would be..
1. buy a cheap car
2. quit smoking
3. buy a new PC
I will try to solve those out asap. Those things are my 2006's ideal so far. Boring?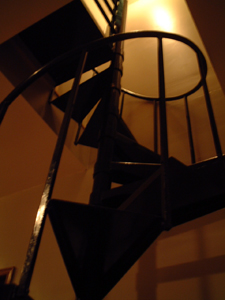 view from downstairs in my apt.